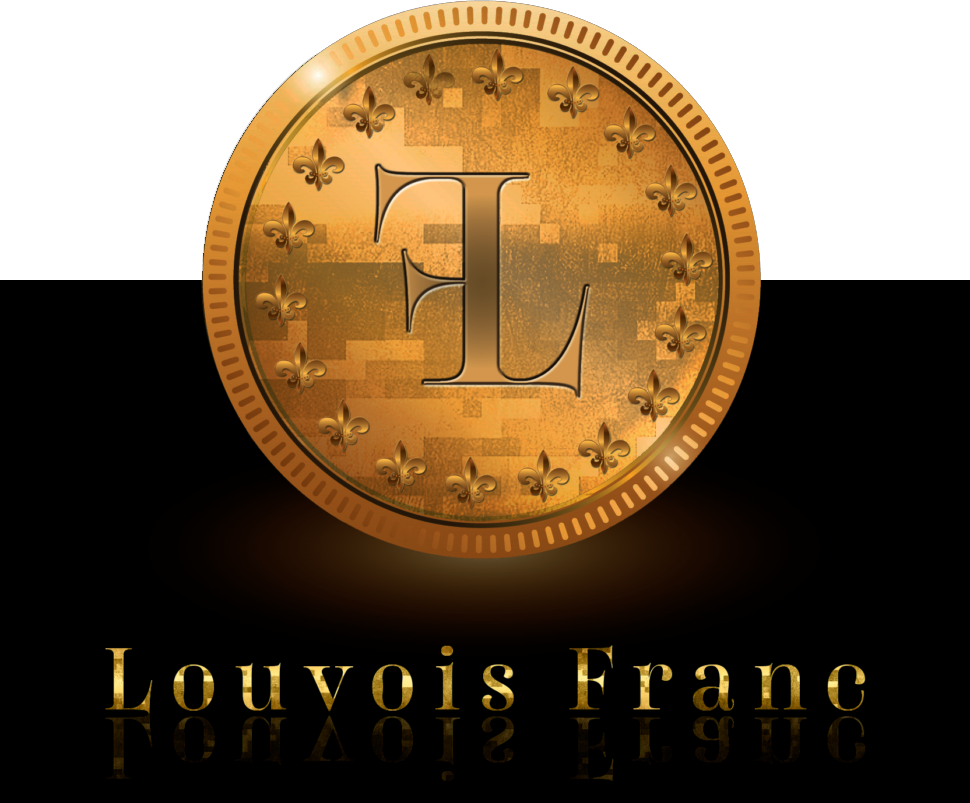 Louvois Franc - Currency of the DLVEX economy

"The Franc is the name of several currency units, The French Franc was the currency of France until the euro was adopted in 1999.
The Swiss Franc is a major world currency today due to the prominence of Swiss financial institutions. The name is said to derive from the Latin inscription "Francorum Rex : King of the Franks."

The Louvois Franc (LVF) is an ERC20 compliant token running on the Ethereum blockchain, it will be the currency of the DLVEX economy.

Any fiat or cryptocurrency amounts being invested on the DLVEX platform will be converted to Louvois Franc (LVF) first.

Louvois Franc token has a fixed supply : the more people will offer art, fine wine and real estate for crowdsale, the higher the demand for LVF will be : this also applies to artist, wineries and fashion cryptocurrencies and smart-contracts.

It will also be used as a clearing and settlement mechanism for exceptional artworks, wine collections and properties that benefited from a token crowdsale on our platform.

Louvois Franc has a fixed supply of 71,550,300 tokens.
The smallest amount represents 0.001 LVF, one thousandth of a Louvois Franc.

These tokens are not available for public purchase and are currently distributed as a gift for our active DeLouvois.com community members, customers and merchants.

Louvois Francs are also used as a bonuses for our fervent team members and ambassadors.

From time to time, we airdrop a few LVF to anyone interested in our project.
Try your luck at : [email protected]
Use cases of the Louvois Franc
Blockchain proof of ownership :

- Validate the authenticity, chain of ownership and provenance of an artwork
- Validate the authenticity, chain of ownership and provenance of a fine wine bottle
- Validate the authenticity, chain of ownership and provenance of luxury goods sold through DeLouvois.com

For investors and traders :

- Participate in Art crowdsales (ACOs)
- Participate in fine wine crowdsales (WCOs)
- Participate in real estate crowdsales (RCOs)
- Buy shares in fashion and luxury project developments (FCOs)
- Buy tokenized wine futures.
- Invest in wineries smart-contracts
- Invest in artist futures through smart-contracts
- Invest in luxury real estate developments
- Buy tokenized shares in luxury properties
- Buy tokenized share in famous artworks
- Buy tokenized shares in exceptional wine bottles

For artists, sellers and entrepreneurs :

- Create your own artist-cryptocurrency (smart-contract)
- Create a cryptocurrency for your fashion brand (smart-contract)
- Tokenize wine futures (smart-contract)
- Create wine-backed cryptocurrencies to fund your wine projects (smart-contract)
- Clearing and settlement mechanism for real estate crowdsales
- Clearing and settlement mechanism for major artwork crowdsales
- Clearing and settlement mechanism for important wine collections crowdsales

For art, wine, luxury and real estate token holders

- Percieve commission on sales made by artists who got obtained funding on DLVEX by creating their own cryptocurrencies
- Percieve commission on wine sales made by wineries and wine entrepreneurs who obtained funding through WCOs
- Percieve commission on sales made by fashion and luxury companies who obtained funding through FCOs
- Get paid when someone purchases an artwork you held tokens of
- Get paid when someone buys a fine wine bottle you held tokens of.
- Get paid when someone acquires an property you held tokens of.
- Get paid when your wine-futures are delivered and become availabe for sale
- Percieve real estate dividends from your real estate token-holdings

On DeLouvois.com art & luxury marketplace

- Buy advertisement and media placement (artists, fashion brands, wineries)
- Place token buyout bids for important artworks
- Place token buyout bids for prestigious bottles from important collections.
- Place token buyout bids for luxury real estate
- Purchase wine sold by wine-future token holders once the bottles become available
- Purchase fashion and luxury goods from projects that benefited from a FCO funding.
- Purchase artworks from artists who got funded on DLVEX by creating their own cryptocurrencies
- Use LVF as discounts and reward points on the marketplace